| | |
| --- | --- |
| | The desiccated form of an ancient sorcerer animated by dark arts and lust for power, the lich commands the obedience of the infernal planes and their foul inhabitants. Its essence is anchored to reality by a green phylactery that is always in its possession, and the lich cannot die unless the gem is destroyed. |
Negating a lich will remove all of its spells, significantly reducing its threat. However, if you kill a negated lich but fail to kill its phylactery in time, the lich will respawn with all of its usual abilities with his guttural tongue and summons. They cannot be found in a wand of polymorphism, neither they can be found captive. The only way to have an ally lich is to zap a wand of domination when it is at low lealth.
\
L-

/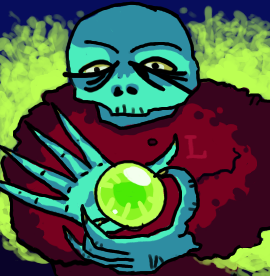 Monsters
The charming inhabitants of the dungeon:
Community content is available under
CC-BY-SA
unless otherwise noted.