Jurassic World: Dominion Dominates Fandom Wikis - The Loop
Play Sound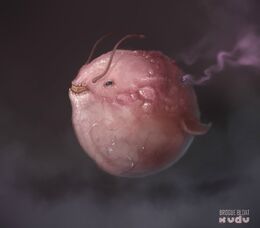 | | |
| --- | --- |
| | A bladder of deadly gas buoys the bloat through the air, its thin veinous membrane ready to rupture at the slightest stress. |
A Bloat is a fairly common and dangerous enemy. It flies and flits (moves erratically) and will self destruct upon contact with @ if not dealt with from a distance. When it dies it will let loose a cloud of Caustic Gas that has a much greater concentration than a normal potion or trap, and as such will spread much faster and wider, and last much longer. If killed with fire, it will not release its gas cloud which makes it a exceptional candidate for an incendiary dart or a staff of firebolt.
Most bloats, due to their flitting properties, are relatively easy to escape if one continues away from them. An agile mutation can make them much more dangerous as they can blink and will have their flit property somewhat cancelled out due to their speed.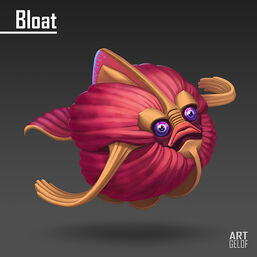 If you want to eliminate caustic bloats without having to wait for their gasses to clear, detonate them while they are already in a gas. Because only one gas can be on a tile at a time, the caustic gas, though it is concentrated enough to still appear, will be greatly diminished, and will dissipate very quickly.
Two other variations of bloats are:
Monsters
The charming inhabitants of the dungeon: